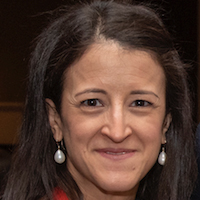 Ana Villavicencio
Ana Villavicencio is the Regional Educational Advising Coordinator (REAC) for South America –Andean Region (Bolivia, Colombia, Ecuador, Peru, and Venezuela). She holds a B.A. in Environmental Studies and International Relations and two Masters in political science and public administration from U.S. institutions. Ana lived 12 years in the U.S. before returning to Ecuador. She has worked both in the U.S. and in Ecuador in the public and non-profit sector on issues related to international relations, including international education, for more than 6 years. Her last position was as Senior Adviser for EducationUSA and the Fulbright Commission Ecuador for two and a half years. Prior to joining EducationUSA in 2012, she worked as the International Relations Adviser to the Minister of Higher Education of Ecuador.
Countries: Bolivia, Colombia, Ecuador, Peru, Venezuela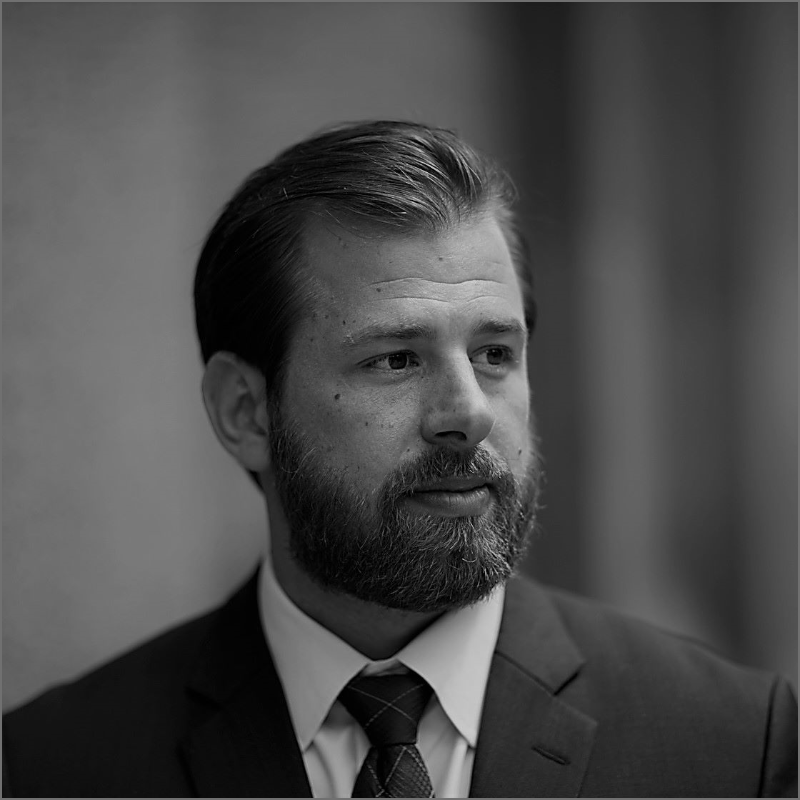 Charles Hornstra
Charles Hornstra is based in Bangkok, Thailand on behalf of EducationUSA as the Regional Education Advising Coordinator (REAC) in Mainland Southeast Asia & China, Australia, New Zealand, and Samoa. Charles oversees the coordination and management of 20+ EducationUSA advising centers, regional/global EducationUSA events, and adviser professional development for 30+ advising staff across the region. The REAC role allows Charles to support EducationUSA's talented group of advisers on a day-to-day basis while also reporting student mobility trends and international student recruitment best practices for the U.S. higher education community. Charles works in close consultation with the U.S. Department of State and U.S. Embassies/Consulates across the East Asia and Pacific region to promote the U.S. higher education sector. Charles is a United States Fulbright alumni and graduate of Rutgers University.
Countries: Australia, Cambodia, China, Laos, Myanmar, New Zealand, Samoa, Thailand, Vietnam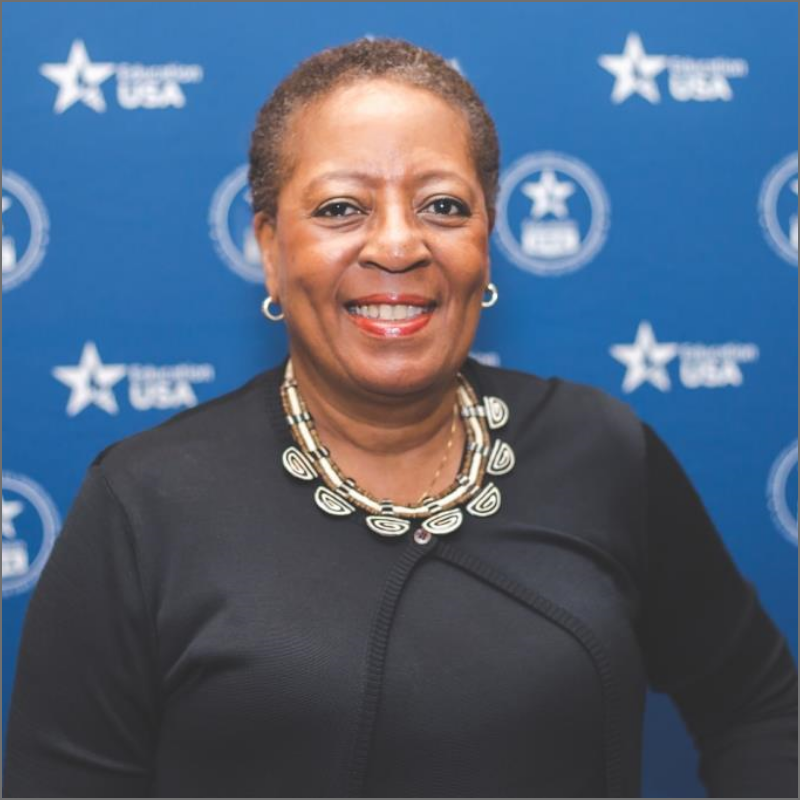 Clara Priester
Clara Priester is the Regional Educational Advising Coordinator (REAC) for Southern Africa based in the U.S. General Consulate Johannesburg, South Africa. Clara's portfolio includes 21 EducationUSA advisers in 14 Southern Africa countries. Clara relocated to Johannesburg in 1998 as McDonald's South Africa's first Director of Marketing and Communications. After leaving McDonald's, Clara served as the Director of Marketing and Communications for Wits Business School from 2003-2006. Clara is a member of the International Women's Forum South Africa (IWFSA), and the Marketing Association, South Africa. From 2003 to 2009, she was Chair of the Business Woman's Association (BWA) Johannesburg branch. Clara has a Bachelor's Degree in Psychology and Secondary Education from Kansas Wesleyan University, a Master's in Business Administration (MBA) from University of Chicago, and is a Chartered Marketer, CM (SA).
Countries: Angola, Botswana, Comoros, Eswatini, Lesotho, Madagascar, Malawi, Mauritius, Mozambique, Namibia, Seychelles, South Africa, Zambia, Zimbabwe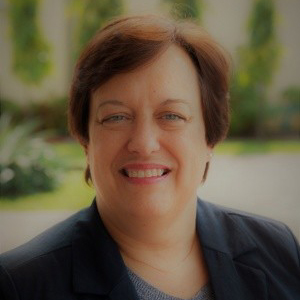 Diane Weisz Young
Diane Weisz Young is the Regional Educational Advising Coordinator (REAC) for EducationUSA for West and Central Africa, based in Accra, She assumed this position in November 2018. From 2008 – 2013, Diane served as program officer for EducationUSA for Sub-Saharan Africa at the U.S. Department of State.
Diane has also held two positions working with the Young African Leaders Initiative (YALI), in Lusaka, Zambia with USAID and in Abuja, Nigeria with IREX. Diane was the secondary counselor for the Center for Teaching and Learning in Abuja from 2017 – 2018. Earlier in her career, Diane worked for the Institute of International Education as the Fulbright Program Officer in Hanoi, Vietnam; she also worked at Colegio Maya International School in Guatemala City, Guatemala; and she served in student services positions at Edinboro University, Grinnell College, Alfred University and Marymount University.
Countries: Benin, Burkina Faso, Cabo Verde, Cote d'Ivoire, Gambia, Ghana, Guinea, Ivory Coast, Liberia, Mali, Mauritania, Niger, Nigeria, Senegal, Sierra Leone, Togo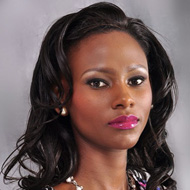 Faith Wairimu
Faith Wairimu is the Regional EducationUSA Adviser Coordinator (REAC) for East and Central Africa. She covers Burundi, Cameroon, Central African Republic, Chad, Democratic Republic of Congo, Djibouti, Equatorial Guinea, Eritrea, Ethiopia, Gabon, Kenya, Rwanda, South Sudan, Sudan, Tanzania, and Uganda. Faith served with EducationUSA for over seven years, having worked as an EducationUSA Adviser at the US Embassy in Nairobi.
Faith has a key interest in service which includes creating content for TV aimed at inspiring youth engagement in leadership and entrepreneurship; giving food donations to orphanages; and founding a women's economic empowerment association for widows. Faith currently holds three degrees and is currently completing a Global MA in Law and Diplomacy through the Fletcher School.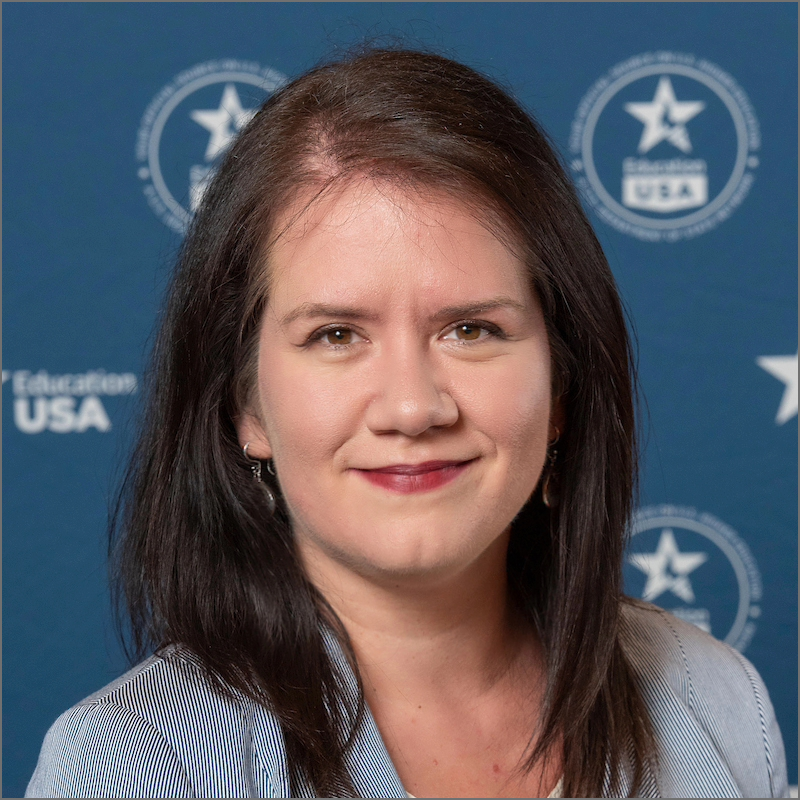 Gordana Mirchikj
Gordana Mirchikj is the Regional Advising Coordinator (REAC) for Central and Southern Europe. She is based in Budapest, Hungary and covers 17 countries in the region. Gordana works with approximately 45 EducationUSA advisers on their training and professional development, promoting U.S. colleges and universities to international audiences and developing strategies to advance collaboration with the U.S. higher education community. Originally from North Macedonia, she joined the Institute of International Education (IIE) in 2017. Prior to joining IIE, she developed a semester exchange program for international students for ISEP in Washington, DC. Gordana also worked in international development for USAID and Open Society Foundations in North Macedonia and was an EducationUSA adviser in her home country. She holds a Master of Public Affairs (MPA) from Indiana University where she studied as a Fulbright student, and a BA in English Language and Literature from Cyril and Methodius University, Skopje, North Macedonia.
Countries: Albania, Austria, Bosnia and Herzegovina, Croatia, Cyprus, Czech Republic, Greece, Hungary, Italy, Kosovo, Malta, Montenegro, North Macedonia, Serbia, Slovak Republic, Slovenia, Turkey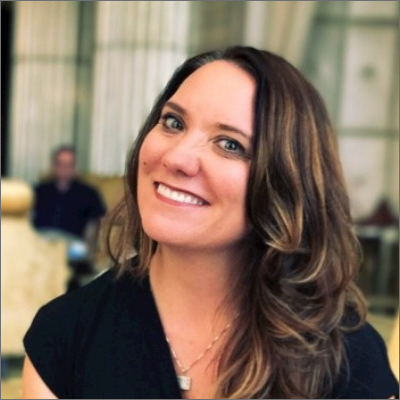 Karen Bauer
Karen Bauer is the Regional Educational Advising Coordinator (REAC) for the Middle East and North Africa, as well as South and Central Asia. Based out of the U.S. Consulate in Dubai, UAE, Karen supports over 32 EducationUSA advisers in 26 countries throughout the Middle East and Central Asia. She presents often on government scholarship programs, challenges, and opportunities in the Middle East and recruiting in the region. Previously, Karen lived and work abroad in the Czech Republic, Switzerland, Saudi Arabia, Turkey, and the United Arab Emirates. She holds a B.A. in International Affairs and History from Holy Names University in California and an M.A. in International Education from the School for International Training (SIT) in Vermont. She also earned an ESL teaching certificate from Notre Dame de Mar University and a certificate in college counseling from the University of California-Los Angeles.
MENA Countries: Afghanistan, Bahrain, Iran, Kazakhstan, Kuwait, Kyrgyz Republic, Oman, Pakistan, Saudi Arabia, Tajikistan, Turkmenistan, United Arab Emirates, Uzbekistan
SCA Countries: Afghanistan, Bahrain, Iran, Kazakhstan, Kuwait, Kyrgyz Republic, Oman, Pakistan, Saudi Arabia, Tajikistan, Turkmenistan, United Arab Emirates, Uzbekistan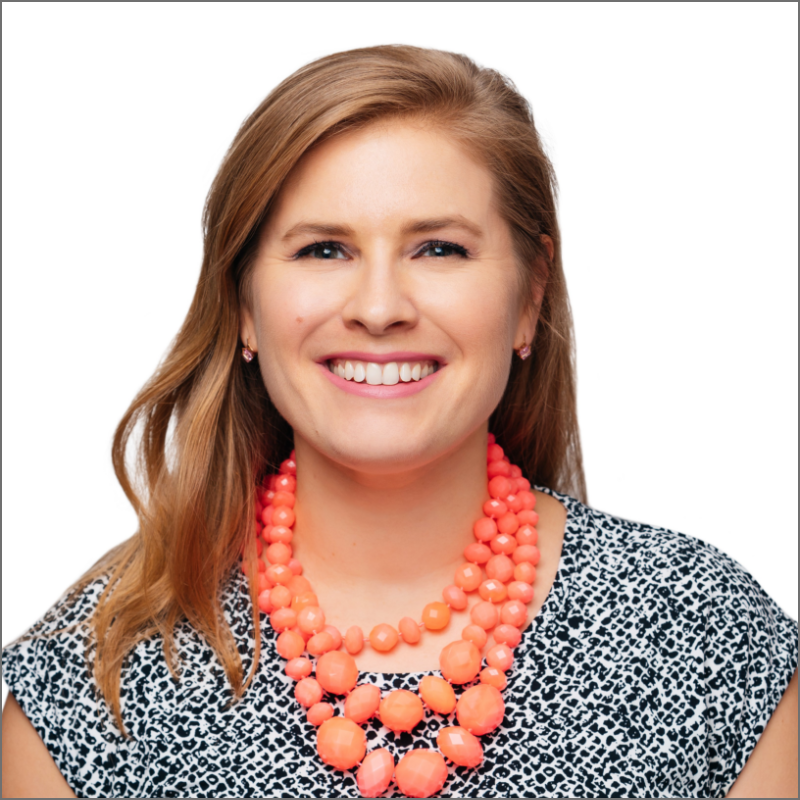 Katia Scodova
Katherine (Katia) Scodova has worked in the EducationUSA network for nearly 9 years, first as the Russia Country Coordinator and now as the Regional Educational Advising Coordinator (REAC) for Europe and Eurasia. With a B.A from Oberlin College and a M.A from The Ohio State University, she has personal insight on the benefits of both small liberal arts colleges as well as large public institutions. She is a two-time winner of the prestigious Foreign Language Area Studies (FLAS) Fellowship (for Russian and Uzbek languages). Prior to joining EducationUSA, she completed Peace Corps service in eastern Ukraine in the higher education field. Based at the IIE office in Kyiv, Katherine is responsible for EducationUSA adviser professional development and monitoring in 13 countries in Europe and Eurasia.
Countries: Armenia, Azerbaijan, Belarus, Bulgaria, Estonia, Georgia, Latvia, Lithuania, Moldova, Poland, Romania, Russia, Ukraine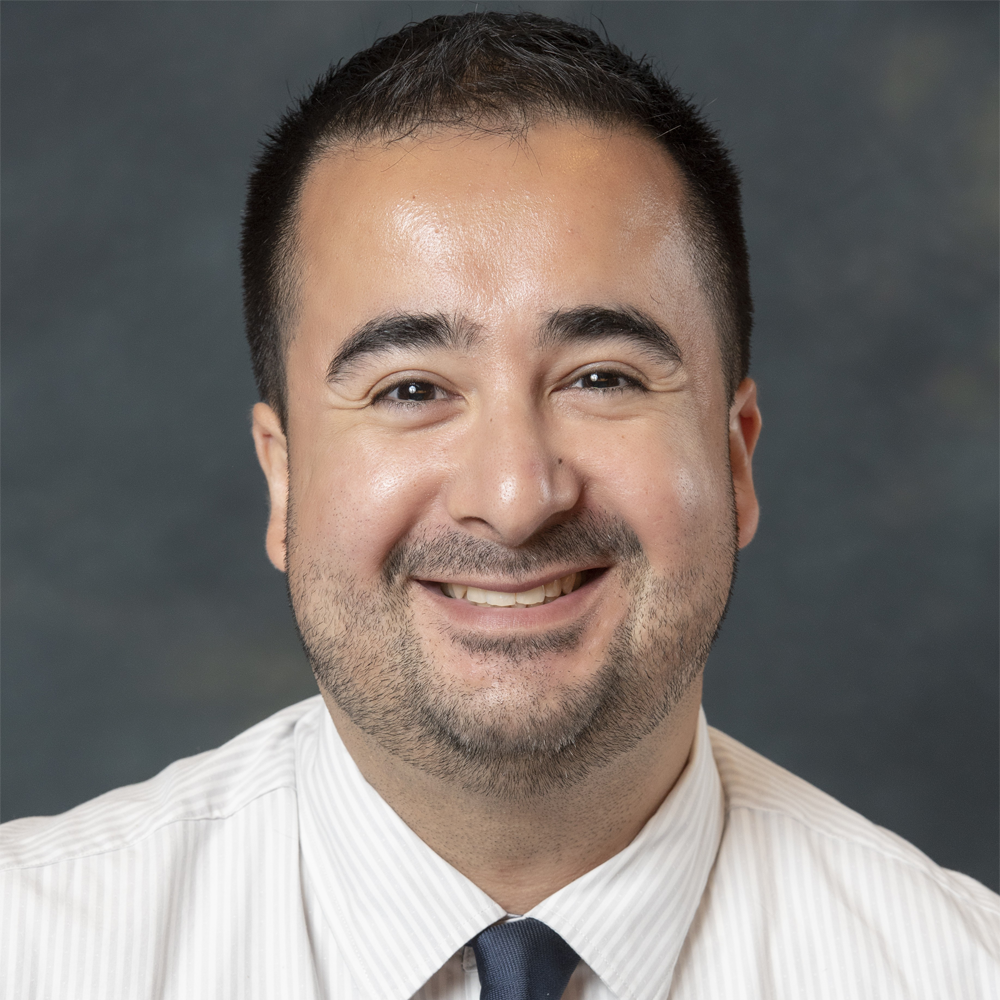 Lewis Cardenas
Lewis Cardenas is the new Regional Educational Advising Coordinator (REAC) in the South and Central Asia region. Lewis Cardenas has a strong passion for promoting U.S. higher Education and mentoring new international admissions counselors. Before joining IIE, Lewis served as the Assistant Director of International Admission and International Partnerships and Special Programs at Michigan State University. In addition, he held roles as Dean of International Enrollment at Saint Peter's University in New Jersey, Associate Director of Admission and International Student Services at the Metropolitan College of New York, and Director of International Student Recruitment at Albion College in Michigan. Lewis holds a Master of Science degree in International Public Service and Non-Profit Management from DePaul University and a Bachelor of Arts degree in International Studies from Albion College.
Lewis has traveled to over 130 countries, dependencies, and territories, and all seven continents. He has over 13 years of international admissions, recruitment, and outreach experience and has presented at conferences sponsored by EducationUSA, NAFSA: Association of International Educators, Council of International Schools (CIS), and the International Association for College Admission Counseling (IACAC).
SCA Countries: Bangladesh, Bhutan, India, Maldives, Nepal, Sri Lanka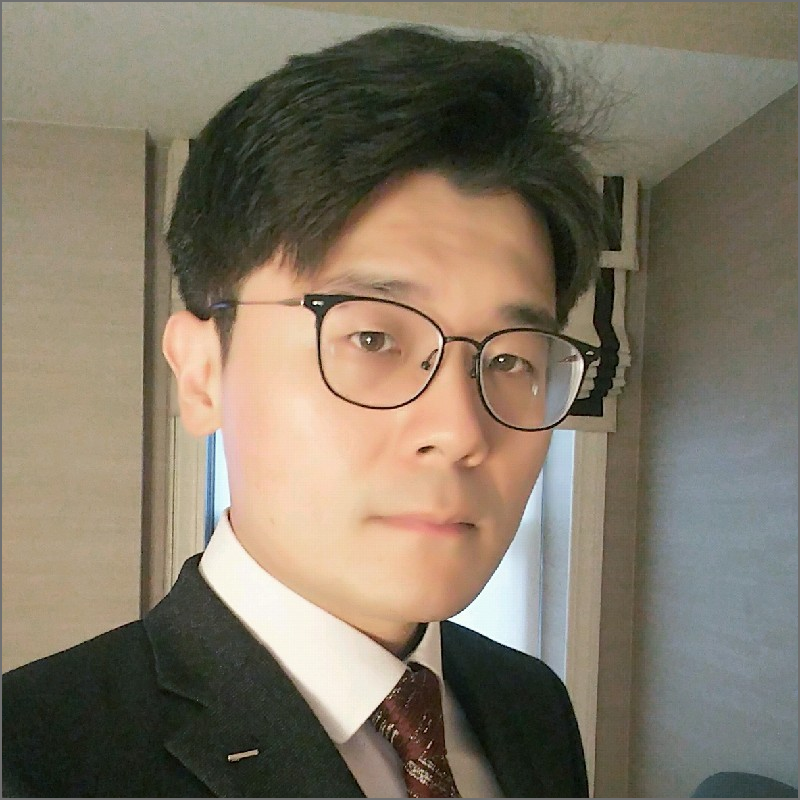 Luke Yim
Luke Yim, based in Jakarta, Indonesia, is the Regional Educational Advising Coordinator (REAC) for Maritime Southeast Asia, Hong Kong and Macau. Luke joined EducationUSA in February 2020 after spending three years at the IIE office in Hong Kong where he worked as an International Outreach and Recruitment Specialist on the NYU Abu Dhabi program, recruiting students in China, South Korea and Hong Kong.
Before coming to IIE, Luke served as the Founding School Principal and Director of Education at the Cornerstone Global Academy in Indonesia. Luke holds two degrees from U.S. institutions: a BA in Intercultural Studies from Biola University in California and an MA in International Educational Development from Columbia University in New York. He is fluent in English, Chinese, Korean, and Bahasa Indonesia. Early in his career, Luke served as an English-Korean interpreter for the Republic of Korea Army and the United Nations Mission in South Sudan.
Countries: Brunei, Hong Kong, Indonesia, Macau, Malaysia, Philippines, Singapore, Timor-Lest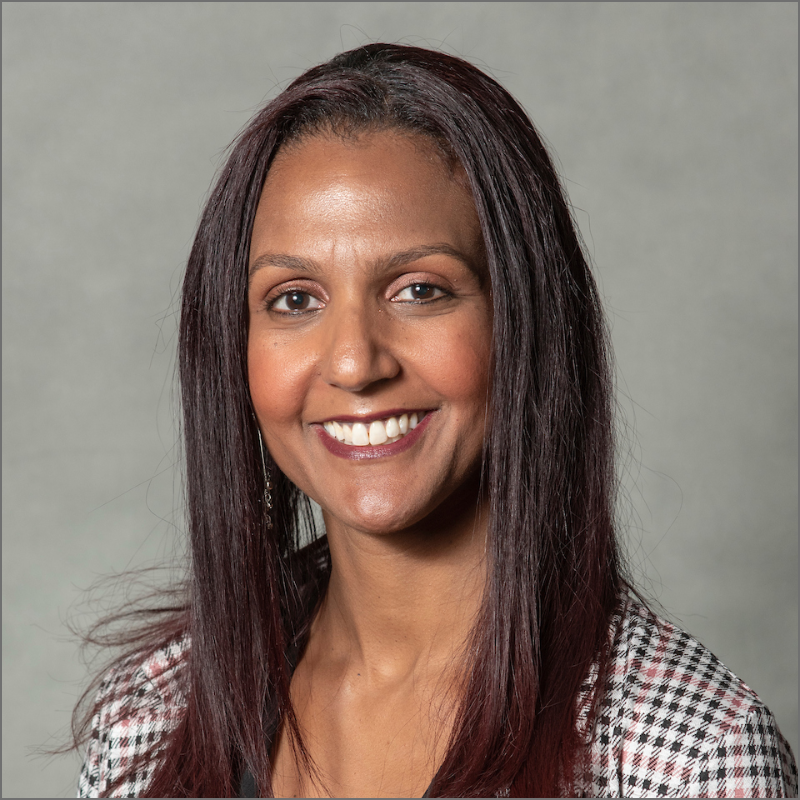 Melissa Deschamps
Melissa Deschamps is a Regional Educational Advising Coordinator (REAC) with EducationUSA, based in Doha, Qatar. She manages a dynamic portfolio of centers covering 13 countries in the Middle East and North Africa. With over 20 years of experience in the field of international education, she has worked in non-profit, university and governmental settings. Throughout her career, she has facilitated intercultural learning experiences, developed educational programs, managed exchange opportunities, and worked with both students and professionals in an advisory capacity. Melissa completed her education in the United States, earning a Bachelor's in Communication from Seton Hall University and a Master's in International Education, from New York University.
Melissa joined EducationUSA in February 2018 and covers these specific countries:
Algeria, Egypt, Iraq, Israel, Jordan, Lebanon, Libya, Morocco, Palestinian Territories, Qatar, Syria, Tunisia & Yemen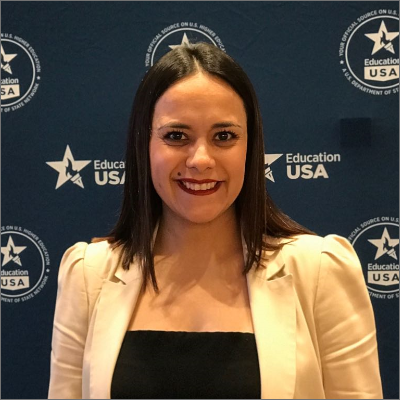 Maria Mercedes Salmon
Maria Mercedes Salmon is the Regional Educational Advising Coordinator (REAC) for Canada, Mexico, Central America, and the Caribbean working out of the Institute of International Education. She oversees a network of 54 EducationUSA advising centers in 24 countries. Daily information, guidance, and support are provided to advisers; multi-day workshops and training programs are organized; and comprehensive evaluations and follow-on to centers are conducted. In her leadership, issues related to U.S. higher education are addressed with stakeholders including U.S. Embassy Public Affairs sections, foreign government agencies, U.S. and foreign universities, and Fulbright Commissions. As a REAC, she also provides resources and information on international student mobility and regional educational systems, as well as represents the region at regional, national, and international conferences. Prior to assuming REAC responsibilities, María Mercedes Salmon was the EducationUSA Country Coordinator at the Fulbright Commission in Ecuador for 10 years and Acting Executive Director for 18 months between 2007 and 2009. She holds a Master of Arts in International Affairs from Ohio University where she attended as a Fulbright grantee.
Countries: Antigua, Aruba, Bahamas, Barbados, Belize, Canada, Costa Rica, Cuba, Dominica, Dominican Republic, El Salvador, Grenada, Guatemala, Guyana, Haiti, Honduras, Jamaica, Mexico, Nicaragua, Panama, Saint Lucia, St. Kitts and Nevis, St. Vincent and the Grenadines, Suriname, Trinidad and Tobago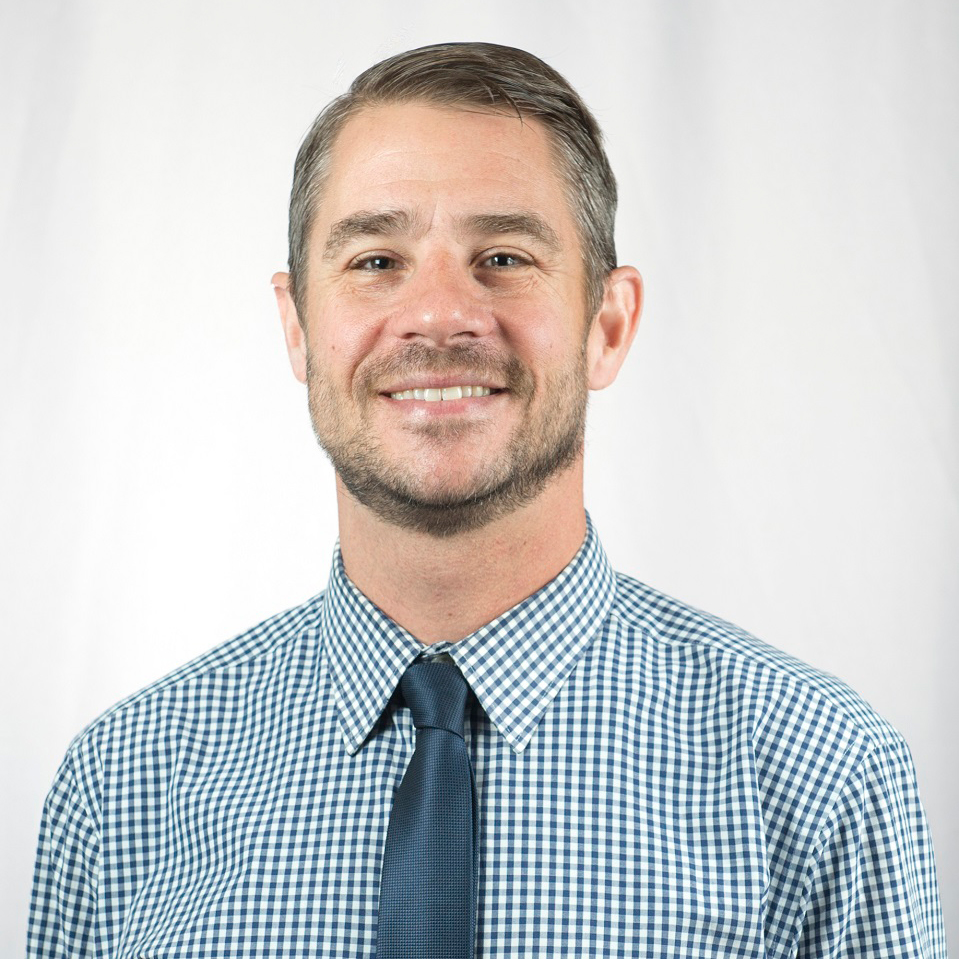 Peter Baker
Peter Baker has served as the Regional Educational Advising Coordinator for 16 countries in Western and Northern Europe for the past 2.5 years. His career in international education stretches back 20 years, starting as a Peace Corps Volunteer in the Kyrgyz Republic from 1999-2001 then as the Office Director for American Councils in Odessa, Ukraine. Peter was a Peace Corps Fellow during his graduate studies when he also taught high school on the Navajo Nation in Arizona. Following his graduate studies, he was selected as a Presidential Management Fellow and served as a Program Officer in the U.S. Department of Education's International and Foreign Language Education office. Immediately before his current tenure as a REAC, he returned to his home state of Montana and served as the University of Montana's International Program Development Officer where he focused on short-term programs for international students, sponsored student recruitment and management, and partnerships. He then started as a REAC in November 2016. In his free time, Peter enjoys running, biking, and skiing but, although from Montana, he cannot fish.
Countries: Belgium, Bermuda, Denmark, Finland, France, Germany, Iceland, Ireland, Luxemburg, Netherlands, Norway, Portugal, Spain, Sweden, Switzerland, United Kingdom
Rita Moriconi
Rita Moriconi is one of the 14 REACs (Regional Educational Advising Coordinators) worldwide that works under support from the Educational Information and Resources Branch at the U.S. Department of State's Bureau of Educational and Cultural Affairs (ECA/A/S/A) responsible for the EducationUSA program. Her responsibilities for EducationUSA currently include the countries of South America's Southern Cone, Argentina, Brazil, Chile, Paraguay, and Uruguay. She is based in Brazil and has been a member of the Global EducationUSA network for 27 years and as a REAC for the past 11 years. Rita provides professional leadership, support, and assessment to the EducationUSA network of 50 Southern Cone offices, working with advisers on topics about international student mobility and advancing ECA public diplomacy efforts in the region. Rita also works with the public affairs section at local U.S. Embassies and Consulates counseling them on student mobility trends, advising programs, and providing guidance and training to advisers. Rita has held leadership positions at NAFSA and she is currently part of the EducationUSA policy guidance working group. She is a fan of international education and has attracted many U.S. associations to travel to Southern Cone countries and establish governmental partnerships strengthening the mobility to and from the United States.
Countries: Argentina, Brazil, Chile, Paraguay, Uruguay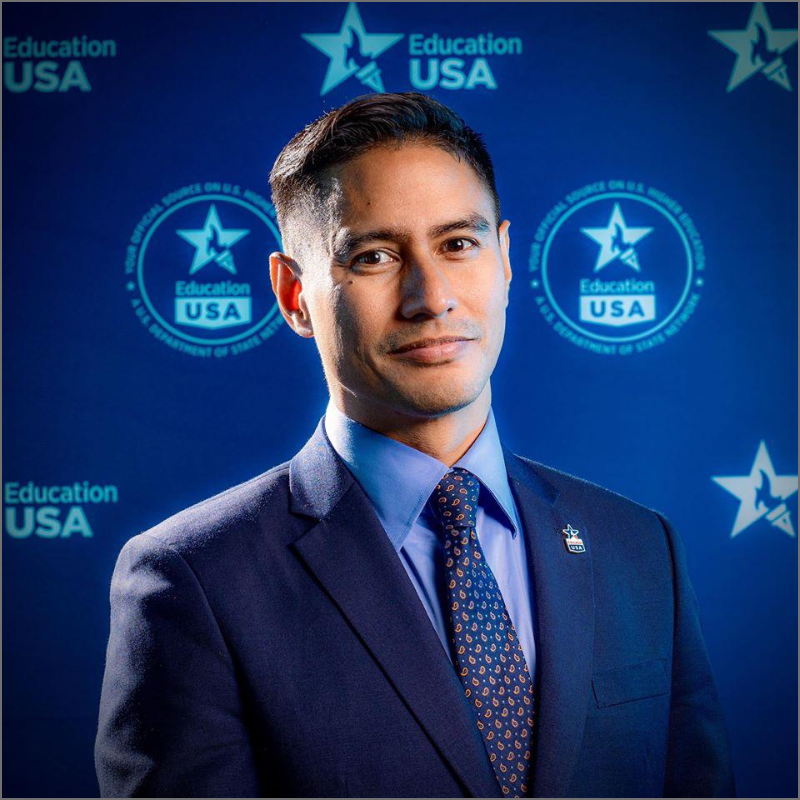 Vinnie Flores
Vincent (Vinnie) Flores is the EducationUSA Regional Educational Advising Coordinator for Northeast Asia and the Pacific. His region covers Japan, Korea, Mongolia, Taiwan, and the Pacific Islands. Originally from Sinajana, Guam, Vincent first came to Korea as a taekwondo competitor, and eventually returned as a Fulbright grantee in 2000. He has lived in South Korea for 17 years working in various positions in the field of education, including over eight years teaching in the city of Pohang, and as an EducationUSA advisor and the English Program Manager at the Korea Fulbright Commission. Throughout his career, Vincent has worked extensively to build youth programs that encourage creativity, provide unique educational opportunities, and promote cultural exchange. He is particularly interested in building educational opportunities in alternative markets outside of capital cities, and for underserved communities.
Countries: Japan, Korea, Mongolia, Taiwan, Pacific Islands